MARCH
Ravi Zupa
The Calm
After nearly five years on Santa Fe Drive we have moved to a more refined space at 304 Elati St. in the historical Baker neighborhood. We will continue to feature national and international artists in exhibits running concurrently within our main gallery space and two project rooms. We are excited to introduce you to the new setup and appreciate your continued support.
Our first exhibition will feature new work by Ravi Zupa, a very skilled emerging contemporary artist from Denver. This will be Ravi's fifth exhibit in Denver with us; over the past two years we have also exhibited Ravi's work at international fairs in Miami and New York. Ravi has also exhibited work in London, Montreal, Los Angeles, Chicago, Denmark, Mexico City and San Francisco. His work has been acquired by prominent art collectors across the globe and demand continues to outpace availability. For his upcoming exhibit "The Calm," we look forward to presenting a juxtaposition of Ravi's paintings and his "Mightier Than" sculptures throughout the entire gallery. Join us on Saturday, March 14th as we open our new location with a very powerful and unique exhibit.
From Ravi Zupa –
"The meaning of the tile of this exhibition 'The Calm' is entirely obvious and uncomplicated. There is a stillness that surrounds all the chaos, violence and madness of life; a stillness without which the storm would be without any reference.
This is the first appearance of the 'Mightier Than' sculptures in one of my solo exhibitions. Anyone who has ever shot a firearm with the intent to hit a target knows the importance of stillness before squeezing the trigger. After the crack of a weapon, a similar stillness follows even deeper and more intensely quiet than the first. The same stillness is needed before and subsequently follows immediately after forceful words and ideas are spoken. Every piece of art that is worth looking at has in it a space where the viewers' eyes are given a moment of rest. It is in this space that the madness and activity is truly felt. – This is "The Calm"
About the "Mightier Than" Series
Ravi Zupa is an artist known for his mastery of a surprisingly broad range of media and techniques: drawing, painting, screen and relief printing and sculpture. He has been creating these typewriter firearms since 2007 but until recently they were elements incorporated into sculptures and installations. In 2013, Ravi decided to focus the concept and execution and have them stand alone as individual works.
Last year he was honored to be invited by Shepard Fairey to participate in
"The Provocateurs" art exhibition in Chicago. This was the unveiling of the "Mightier Than" series.
Each piece is constructed primarily of disassembled antique typewriters. There is also stapler and scrap metal components. Everything is held together with welds, bolts and rivets. The stocks and wooden handles were all shaped from salvaged oak. Each gun is hand etched by the artist with his signature saw and hatchet symbol.
The ammunition is comprised of Speedball pen nibs and used ammo cartridges of various sizes. The pen nib points of the .223 and smaller calibers are pressure fitted into the neck of the cartridge and the nibs of the larger calibers are pressure fitted and held into place with a piece of a standard number 2 pencil. Each cartridge is laser etched with the artist's signature plow and scythe symbol.
About Ravi Zupa
United States – b.1977
All of Ravi Zupa's images are drawn and painted by his hand. He considers books the best way to experience art and has spent decades studying art from cultures and movements that span history and originate from nearly all geographical regions. Being entirely self-taught, he looks for inspiration in works by German Renaissance print makers, Flemish primitives, abstract expressionists, Japanese woodblock artists, Mughal paintings, religious iconography from Europe, Asia and Pre-Columbian Latin America, and revolutionary propaganda the world over. With a distaste for ironic art or the thoughtless appropriation of culture, he integrates seemingly unrelated images in search of something universal.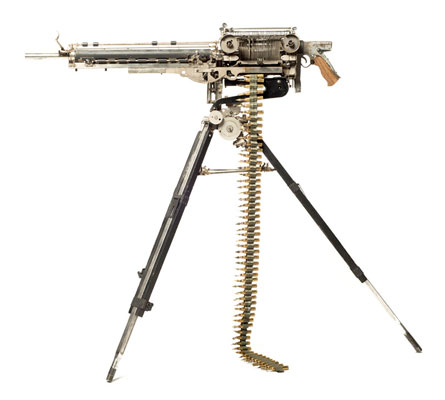 RAVI ZUPA | MTHMG – REM 1
UPCOMING EXHIBITS
APRIL
Max Kauffman & Brian Robertson
Meta Structures
—
Greg Gossel
Fender Bender
—
Zach Puchowitz, Slop, Eusheen, JAG, Micah Evans
& Mike Giant
Trailblazers
MAY
Martin Whatson
—
Hama Woods
JUNE
Jet Martinez
—
David Cooley
JULY
Jeremy Fish
—
My Dog Sighs
AUGUST
Mike Giant
—
Alexis Diaz
SEPTEMBER
Jaybo Monk
—
Sergio Garcia
—
John Felix Arnold III
PREVIOUS EXHIBITS
2014 Exhibits
If you are interested in artwork from any of the artists listed below please contact the gallery.
December
Ravi Zupa, Ben Eine, Martin Whatson, Hari & Deepti, Beejoir, Allie Pohl & Dot Dot Dot
SCOPE Contemporary Art Show Miami Beach 2014
October
Amanda Gordon Dunn
California Girls
September
Hari & Deepti
Oh, The Places You Will Go!
August
Ravi Zupa
Just A Moment…
July
Mike Giant
Modern Hieroglyphics
June
Deathstar Blues
Group Exhibit
May
Bask
The One You Feed
May
Select Contemporary Art Fair NYC
Group Exhibit
March
Max Kauffman
Aether Ceremony
March
SCOPE New York Contemporary Art Show
Group Exhibit
Cey Adams, Morning Breath, Hari & Deepti, Ravi Zupa, El Gato Chimney, Max Kauffman, Martin Whatson, Reka, Shepard Fairey, Ben Eine, WK Interact, Judith Supine, Cope2, Indie184, BK, Jay West, Cycle
February
Gemma Danielle Bayly
You Are Going To Die and That Is OK

2013 Exhibits
If you are interested in artwork from any of the artists listed below please contact the gallery.
December
Ben Eine, Ravi Zupa, Jim Houser, Hari & Deepti and Max Kauffman
SCOPE Art Fair Miami Beach 2013
November
In The Wild
OCTOBER
Joseph Martinez, Jaime Molina & Pedro Barrios
Desconocidos Perfectos
SEPTEMBER
Tim Kerr, Lindsey Kuhn & Scott Stanton aka Panhandle Slim
Do You Hear What You See?
AUGUST
Titi Freak
In A Dream
JULY
Sandi Calistro
The World Forgetting, By The World Forgot
JUNE
Borf
The Made A Desert And Called It Peace
MAY
John Fellows
Every Here Has A There
APRIL
Bask, Miss Bugs, Shepard Fairey, Doze Green, Retna, Lucy Mclauchlan, Faile, Rich Jacobs, Niagara, Mr. Brainwash, Mel Kadel, Travis Millard, Alex Pardee, Rowdy, Cope2, Dean Zeus Colman, James Reka, ROA, Swoon, Judith Supine, Handiedan, Greg Lamarche, Mike Stilkey, Eelus, Dave Kinsey, Pure Evil, Jason Thielke, CEPT, Alex Lukas, Souther Salazar, The London Police, Titi Freak, Lisa Solberg, Blek Le Rat, Dabs & Myla, Indie 184, Pose, Luke Chueh, ESPO, Adam Wallacavage, Sam Flores, Hush and more!!!!!!
Knock It Out! Group Show

MARCH
Marla Rutherford, Joe Russo and Sara Ford
Unforeseen Coexistence
FEBRUARY
Rob Mack, Andrew Hoffman and Hari & Deepti
Happy Journey
2012 Exhibits
If you are interested in artwork from any of the artists listed below please contact the gallery.
FEBRUARY
Lindsay St. Antoine with Ravi Zupa
Nothing Teaches Needs
MARCH
Ian Millard
The Joy of Stenciling
APRIL
Michael Sieben, Mel Kadel, Travis Millard, Ariel Diaz & Mike Aho
Group Show(er)
MAY
Rene Gagnon
Between here and All Knowing
JUNE
Eelus
Curious
JULY
Shannon Bonatakis and Josh Holland
The Trouble Is, You Think You Have Time
AUGUST
Shepard Fairey, Evan Hecox and Jim Houser
FAIREY | HECOX | HOUSER
SEPTEMBER
Caleb Neelon & Raul Gonzalez
Mojados Y Polvosos
OCTOBER
Joseph Martinez and Pedro Barrios
Long Time Strangers
NOVEMBER
Ravi Zupa
One Million Things
DECEMBER
Mile High and Rising Vol.2
Group Show
2011 Exhibits
If you are interested in artwork from any of the artists listed below please contact the gallery.
JANUARY
Rene Gagnon
Urban Flowers
FEBRUARY
David Soukup
Reconstructed
MARCH
GALO, 2501 and Ottograph
666 Dollar Show
APRIL
Jeremy & Melanie Pruitt
Crawlspace
MAY
The London Police & Handiedan
Amsterdynasty
JUNE
John Fellows
Upon Some Distant Shore
JULY
Ernesto Yerena & Philip Lumbang
Dead Relatives
AUGUST
Ravi Zupa
FEELINGSUSPENDED
SEPTEMBER
ASVP
Down To Earth
OCTOBER
Skewville
Anti-Social Networking
NOVEMBER
Guerilla Garden
Blacklisted
DECEMBER
Mile High and Rising
Group Show
2010 Exhibits
If you are interested in artwork from any of the artists listed below please contact the gallery.
JUNE
Bask & Tes One
Good Intentions
Grand Opening featuring Bask & Tes One
JULY
Beers and Bottle Rockets Group Show
Featuring: Rene Gagnon, Joshua Budich, Justin Lavato, Mel Kadel, Travis Millard, Supakitch, Stephen Tompkins, John Fellows, Lindsey Kuhn, Ian Millard, Aaron White, Jonathan Lamb, Max Kauffman, Cherri Wood and Michael Ortiz
AUGUST
JOLT of GuerillaGarden
SEPTEMBER
Sandi Calistro
Le Carnavale Des Imbéciles
OCTOBER
Scot Lefavor, Rick Griffin and Travis Egedy
3
NOVMEBER
Jim Houser & Ben Woodward
Things That Make Whole
DECEMBER
Dale Grimshaw, Dan Baldwin and Jonathan Darby
True Brits