United States – b.1970
One of Shepard's most noteworthy visits to Denver was for Manifest Hope during the 2008 Democratic National Convention. Fairey, of course, is known for his repetitious images. Two of his most prominent images include, "Andre The Giant Has A Posse" and Obama "Hope" he created during the 2008 election, which became a national icon of an era. The Manifest Hope art show marked a turning point in Denver art appreciation, which continues to expand today.
Citing Marshall McLuhan, a well-known media and communications theorist, Fairey uses the slogan, "the medium is the message," which can be found throughout his work. Fascinated by philosophy in general, Fairey also draws influence from the notion of consciously structuring the subjective experience, known as phenomenology. In this way, Fairey's work can be seen as a study of using media and artwork to create personal realities.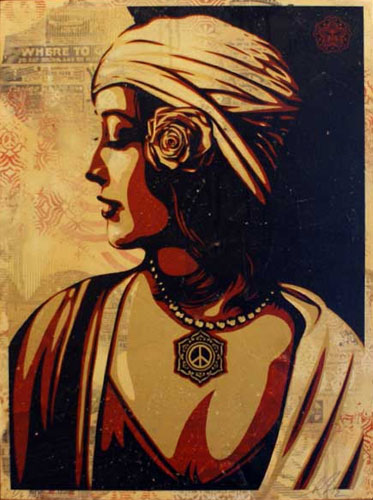 Available Artwork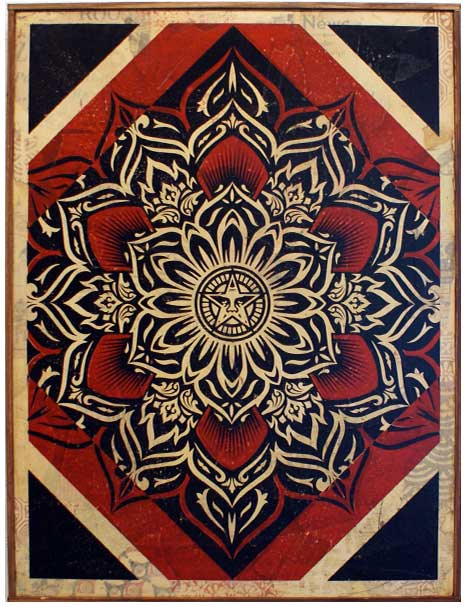 Lotus Diamond Red
Silkscreen and mixed media on wood
18 x 24 Inches
Edition of 6
Contact us for additional pictures
Inquire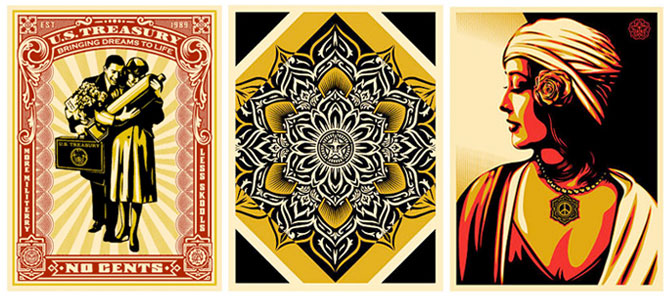 Shepard Fairey Prints