United States – b.1976
"The Joy of Stenciling" series takes on a distinct Americana identity, with images depicting vintage food items and products. For this new body of work, Millard used over 200 hand-cut stencils and spray paint to create over 30 photo-realistic works. Ian has been perfecting stencils for many years and this exhibit reveals his devotion and abilities – many of the pieces required over 1,000 handmade cuts to complete.
iansprints.com
Please contact the gallery if you are interested in purchasing artwork from Ian Millard.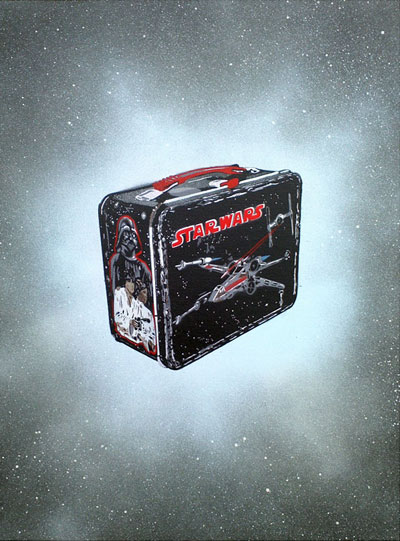 Ian Millard – Star Wars Lunchbox
The Joy of Stenciling with Ian Millard
New Releases!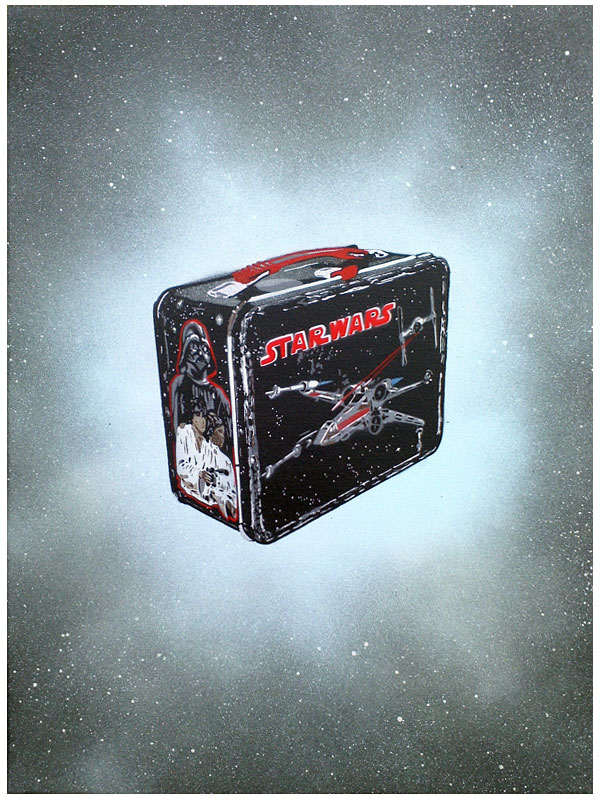 Star Wars Lunchbox
18 x 24 Inches
9 Hand-cut stencils and spray paint on stretched canvas
Edition of 15
$175
U.S. CUSTOMERS


INCLUDES SHIPPING
INTERNATIONAL CUSTOMERS – PLEASE CONTACT US TO PURCHASE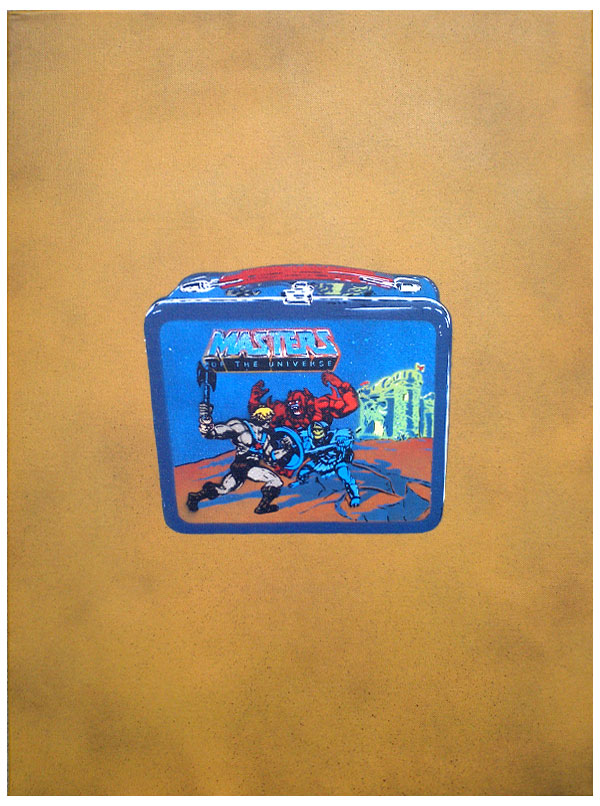 Masters of the Universe Lunchbox
18 x 24 Inches
9 Hand-cut stencils and spray paint on stretched canvas
Edition of 15
$175
U.S. CUSTOMERS

INCLUDES SHIPPING
INTERNATIONAL CUSTOMERS – PLEASE
CONTACT US
TO PURCHASE